PRINTED AND
INSTANT DOWNLOADS
---
NEW BRAIN BOOK!
TICKLE YOUR AMYGDALA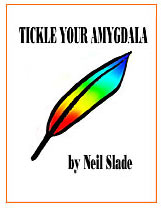 ---
The Whole Universe Brain DVD Special 40 Hours! JUST $49

5

Books 20 Audio Albums + BONUSES

Read About It Here

ANYWHERE IN THE WORLD
---
ALL INSTANT
ONLINE DOWNLOADS
HERE
---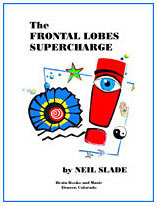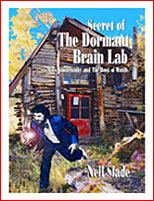 ---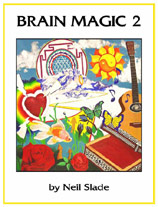 ---
---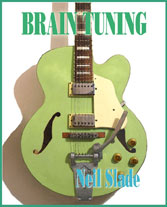 ---
Much more at
The Amazing Brain Book and Music Store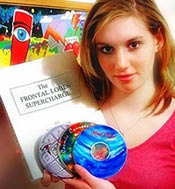 ---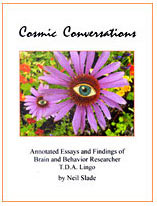 ---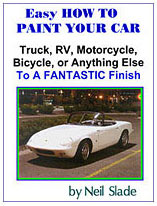 ---
CLICK HERE FOR
---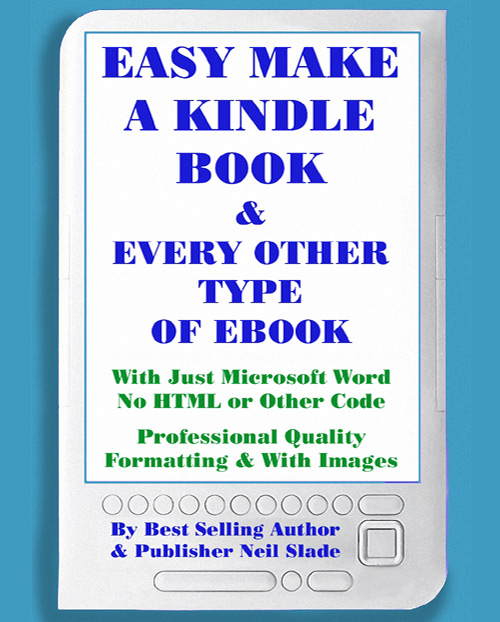 MY EMAIL
All Credit Cards Accepted or Paypal
No Paypal Account Needed- No Extra Charge
MORE SHOWN BELOW ON THIS PAGE
PHONE: If you cannot order online, please email
ns @ neilslade.com and I will provide you with my office phone number to call.
Absolutely Secure and Safe 128 Bit Encrypted ONLINE ORDERING BELOW
AMEX, PAYPAL, and Check/M-O by Mail
ON-LINE Just click on the green shopping cart if you are ready to, or even just considering buying an item. DON'T WORRY- You can change your mind, nothing is ordered or final until you click "Complete my order" on the shopping cart page. Easy, huh? On-line ordering is actually the most secure as well as the fastest method to get your order.
SECURE ORDERING BY PHONE PHONE: If you cannot order online, please email: n @ neilslade . com (no spaces) and I will provide you with my office phone number to call.
SIMPLE ORDERING THROUGH THE MAIL Please contact me through email above and I will supply you with needed information for paying through the amil.
NOTE: The "Shopping Carts" will work for ALL TYPES of orders, INCLUDING mail and non-credit card, and will also simply print out for you a convenient mail-in list without you buying or ordering anything now. Try it, it's cool! -Neil
FOREIGN ORDERS NOW PROCESSED, credit card payment only- additional foreign postage necessary will be added to your payment price only. PLEASE READ AT THE BOTTOM OF THIS PAGE
Exchange or return for defective books, tapes, or CD's only please. Short delays may be experienced in times of high demand after national radio broadcasts. This is a very special hand packaged custom book and music service, and be assured we work as fast as possible getting everyone their personal order.
SINGLE PRINTED and INSTANT ONLINE BOOKS BELOW
---
300 Pages 105,000 words 100 Illustrations
Orders INCLUDE Priority or First Class Air Mail Shipping
Each physical order for a limited time includes the 80 Minute"Tickle Your Amygdala" Audio CD
PRINTED BOOK and ONLINE INSTANT available.
Turning on the best part of your brain can be as simple as imagining a feather inside your head. And now, the latest brain science and brain imaging has proven that thought really is the most incredible Mind Over Gray Matter!
The Amygdala has been a non-secret since this little magic brain button started appearing in mammals over 65 million years ago. It's just that your kindergarten teacher- and everybody else- forgot to explain this to you after you finished putting away your blocks.
This book will show you how to turn on the most powerful Brain Radar in the entire You-Niverse. It's waiting for you right between your ears.
Part One: The Illustrated Tickle Your Amygdala is a fun, simple, and quick explanation to help you get the general idea of what amygdala tickling is all about.
Part Two: The Amygdala Tickling Three Course Gourmet Presentation includes "Detailed Explanations of Amygdala Tickling", "Amygdala Interviews", and "Ways to Do It", including the science behind amygdala tickling and 52 Ways to Tickle- That's a new way to turn on the best part of your brain for every week of the year.
Featuring Neil's 56 conversations with: Marilyn Auer Editor-in-Chief Bloomsbury Review, Jeff Bailey Vegas Dealer, Dr. Lawrence Blair Psycho-Anthropologist, Josh Blue Comedian and Winner of "Last Comic Standing", Laurel Bouchier Acupuncturist, Jim Casart CPA, Dr. Cheryl Chessick, M.D., Psychiatrist, Paul Conly Pioneering Rock Musician, Vic Cooper Automotive Repair and Refinish Expert, Eric Daanger Musician , Sean Danato History-Psychology, Suzanna Del Vecchio International Oriental Dance Artist, Paul Epstein Musicphile/Businessman, Mark Foster Percussionist, Walter Gerash U.S. Supreme Court Attorney, Ina Hambrick Yoga School Owner/Teacher, Shari Harter Enquiring Mind, Glenda Heath Masseuse, Sarah Jaeger Ceramic Artist, Terry Jones founding member Monty Python's Flying Circus, Bernd Jost Senior Publishing Editor Rowohlt Verlag, Paul Kashman Newspaper Owner, Ramon Kelley International Artist, Shirley Kenneally Recording Studio Owner, Dr. Stanley Kerstein, M.D., Physician, Julia Lu Artist, Jean Massey Behavior-Guidance Counselor, Mike McCartney Music Teacher, Michelle McCosky Apple/IBM Software, Tom Meyers Osteopath, Gary Michael Speaker/Consultant, Kent Miller Attorney, James Mullica Screenwriter, Dr. Robert Neuman M.D., Neurosurgeon, George Noory Talk Radio Show Host, Nils Olaf Psychiatrist, Marie-Louise Oosthuysen Brain Researcher, Bobby Reginelli Journalist, Robert Reginelli Sr. Stockbroker, Will Rickards Mountaineer, Kyle Ridgeway Physical Therapy-Neuroscience, Debra Ann Robinson Meditation Instructor, Broz Rowland Record Producer, Chuck Schneider Jazz Musician, Robert Schneider Writer, Dr. Britt Severson, M.D. Physician, Steven Snyder World Class Piano Technician, Elizabeth Slowley Massage Therapist, Palma Lee Stephens Neuro-Transcriptionist, Nancy Talbott Scientific Crop Circle Research, Thomas Taylor Barista, Karl Teriki Brain Education, Scout Wise Film Maker, Sky Wise Author, and even a few words from Frank Zappa Musician.
All cards accepted and Paypal
Use the Paypal portal to process
all payments, no Paypal account needed
---
A MUST HAVE Brain book! EASILY explains in detail how you can turn on your own pre-existing brain circuits (they're waiting in there ready for you to click 'em on, folks...) for super intelligence, genius creativity, pleasure, and even start tapping into your ESP. For real. More fun than is usually legal. Highly recommended by Bloomsbury Review acclaimed national book review magazine- and everyone who has read it as well! Includes the 70 min. Intro to Brain Magic CD.
I received my Frontal Lobes Supercharge book yesterday and am in 7th heaven!!!!" - Allene Rohrer, June 30
Definitely interesting, and enormously useful. Based on real science and over 35 years of laboratory research, yet easy to understand, very enjoyable, with illustrations and complete instructions. Gives you the brain basics, frontal lobes games and exercises, stories, and more. A great detailed and scientific follow-up to for anyone wanting to know how their brain works, and how to make it work the way YOU WANT IT TO.
PRINTED BOOK and ONLINE INSTANT available.
The new Web Interactive Online Version contains the full un-abridged 260 page book (different page count in download) in Adobe PDF (printable at your end) with interactive links to music, audio, photos, and video, as well as 11 exclusive high resolution printable Brain Lab (and N.S.) photos, and the 30 minute T.D.A. Lingo radio interview MP3 file--cool!
---
As featured on Coast To Coast, April 2014

BRAIN TUNING shows you the unmatched power of music to change your perceptions, moods, and states of consciousness.
Brain Tuning shows you what music is at its most fundamental level- FUN- MENTAL a
nd at the same time turns on the infinity of the brain power waiting to be released inside YOUR brain

It gives you a method to easily and quickly tap into the infinite power of listening to music. The groundbreaking "Music 4 ESP" research study is explained in detail, along with sample audio files for you to use.

In Part 2, "Have Fun!", Neil Slade gives you humorous and irreverent, yet timeless practical lessons of how to learn and do what you really want to do. It breaks every boring and tedious rule you grew up with cuts your chains, and sets your free!

Brain Tuning is distilled from Slade's successful 30 years as a music instructor, recording artist,
concert musician, along with his international reputation of writing and teaching
people about the human brain.
PRINTED BOOK and ONLINE INSTANT available.
DIGITAL WEB

INTERACTIVE ELECTRONIC eBOOK

FOR ANY COMPUTER and

ALL PORTABLE READERS

including

Kindle, Nook, iPad, iPhone,

Blackberry, PC, Mac, Android

all Tablets

Only direct from this site-

You get BOTH Kindle and ePub version for ALL of your devices,

for the price of one!

Plus Bonus Audio Mp3

All ONLINE Global Download

Just $9.95 Online Free Delivery

Paypal and All Cards

USA Only

Autographed ! PRINTED BOOK

with full page illustrations

Plus 70 minute

Bonus Audio CD

"Music 4 ESP"

REGULAR PRICE:

$24.95 Book

$9.95 CD

SPECIAL LIMITED TIME OFFER

COMBO BOOK + CD!

18.95 (Plus Shipping)

Paypal and All Cards
SPECIAL BRAIN TUNING DELUXE BRAIN MUSIC SET:
BRAIN MAGIC 2! and CREATIVITY FROM ANOTHER DIMENSION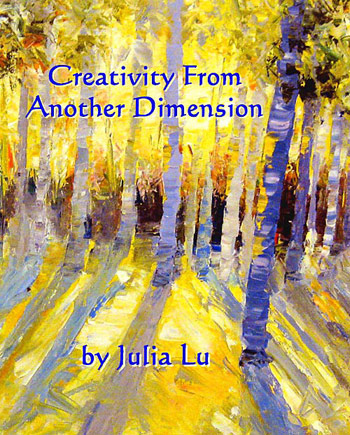 This workbook is the Brain Book follow up to The Frontal Lobes Supercharge and Tickle Your Amygdala. It is a great series of easy to follow NEW as well as RE-CALIBRATED and IMPROVED time-tested fun and practical daily frontal lobes activities that will WHOOOOSH! your brain into Fantastic Frontal Lobes Creativity, Intelligence, Sensitivity, ESP, and Awesome Pleasure.
We have been listening to the feedback from thousands of Brain Explorers and readers of previous brain manuals, and have further created, refined, and focused simple methods to put you in better charge of the infinite potential of YOUR brain. BRAIN MAGIC supplies you with STEP BY STEP, mind opening - life changing - perspective shifting activity per day that will FOREVER alter your way of looking at reality and the world you live in. Contains handy Brain Systems Survey and Graph to keep definitive track of the daily progress you make. FANTASTIC! You'll want to share this book- and get copies for all your friends.
The physical book comes with the 1hour "Introduction to Brain Magic CD, with audio and brain music selections).
182 printed pages. ("Tickle Your Amygdala" and "The Frontal Lobes Supercharge", above, are the first books recommended for new-comers to brain self-control)
---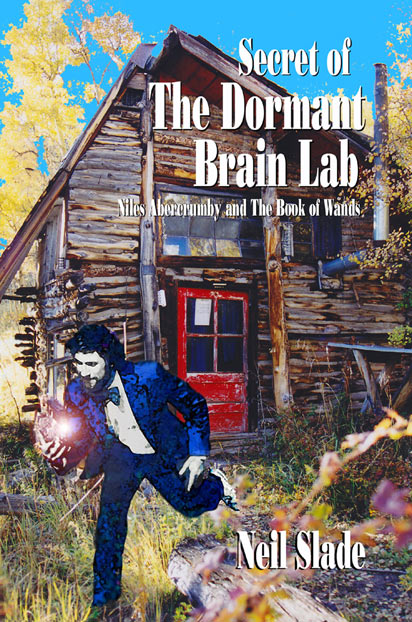 SECRET OF THE DORMANT BRAIN LAB
Niles Abercrumby and The Book of Wands (Vol. 1)
The auto-biographical TRUE TALE of Neil Slade
and his 11 years with brain researcher T.D.A. Lingo-
but uniquely written as a novel-
Based on TRUE EVENTS, only the names have been changed in this otherwise fantastic and wholly unique tale.

The incredible story begins with Niles Abercrumby, a quirky young music teacher who quickly finds distaste for the world of convention, and so sets off on his own to create The Niles Abercrumby School of Music, Arts, and Other Stuff. He soon hooks up with a crazy renegade scientist who runs a remote wilderness brain laboratory, the legendary D.A.T. Stingo. Together, they open up a doorway into Otherworldly Travel, Brain Paranormal Experience, and The World of Unusual Tools. And that's just for starters!
"I just finished reading Secret of The Dormant Brain Lab- Let me say a little more about how good it was: It's one of the best books I ever read. It's not just a book, but a Tool to help change your consciousness. It sets a new standard for what books are capable of doing"- Manu Morris"

"A MASTERPIECE in every way!" Jim O'Brien, Author/Screenwriter
"It would be my pleasure to have my letter on your site, as your material has done so much for me, in such short time. The Book Of Wands is so Refreshing so Creative so Magicial, SO Mind Expanding and that you have been putting more of your energy into it, for the last year. I really don't know what to say, its gonna be better and more Powerful than it already is, WOW. Thank you so much for doing what you do :-) James."

---
NOW INCLUDED IN "BRAIN TUNING" shown above (2014)
You heard Neil suggest this one on The internationally famous ART BELL Radio Show to additionally help you in understanding how to click on those hidden/dormant/magical areas of your brain. Neil says "Everything I have learned in my own 23 years of brain exploration and teaching is presented here in the clearest and easiest to understand way I can think of!" 35 ANTI-RULES of learning- stories, lessons, brain pointers- FUN!!! 90 page large format (8 1/2" X 11") with 40 large illustrated pen and ink drawings you can color yourself and turn on your own creative juices (yes, especially grown ups like you). Highly recommended by Bloomsbury Review acclaimed national book review magazine. A very entertaining, non-technical, witty, yet overwhelmingly informative book that will show what it means to turn on your advanced Frontal Lobes and do and learn anything faster, better, and WAY more pleasurably. Simply presented with neuro-physiology kept to a bare minimum. Practical and practically foolproof. Take the title link above for lots more info.
2 CDs Remember hopping into bed and having Mom or Dad read to you? Or your favorite teacher in Kindeegarden? How Captain Kangaroo or Mr. Rogers? Now you can listen to Brain Funman Neil Slade read the complete and un-abridged Numero TRES Brain Book to you in a way that nobody else can, this is the BEST..... FUN- EDUCATIONAL-STIMULATING- CONVENIENT! ZOOOOOOM your brain with TWO hours of incredible, helpful, funny, EDU-TATIONAL stories on two CDs. Listen ANYWHERE, and Supercharge Your Brain on the go, in your car, on a plane, jogging, in bed with the lights out, anywhere. This is like having your very own Anti-Rules Private Tutor- stashed inside your CD player. Learn how to ditch and navigate all around those dumb "grown up" boring horrible rules that keep you clicked backwards--- and CLICK FORWARD with Fun Anti-Rules that SET YOU FREE! $9.94, postage included. (Audio portion on CD1, Audio and Illustrations on CD2, opened by any photo/illustration computer program- for almost unbearable delight!)
USA ONLY To ORDER ON CD
Click the Shopping Cart button below:
---
This is the original 42 lesson- originally hand typed on a manual typewriter- guidebook used every summer at T.D.A. Lingo's annual Brain in Nature Course at the Dormant Brain Research and Development Laboratory (held 1957-1987). If you want to turn on all your brain's infinity circuits and turn off all that noise in your head, this book explains, one lesson per day, tested and proven methods how to do it. Lingo certainly had his own way of putting things, although this text is thoroughly scientific and intelligent. This is the heavy artillery, be prepared. Effective and proven over 35 years of dedicated behavior and brain research. Available for a limited time.
NOT FOR KIDS, UNCENSORED, and DEEP. Softcover, GBC bound, printed from original mountain mimeographs. (Readers must get and read "The Frontal Lobes Supercharge" first or this will be too difficult. $9.95 Instant Download- and you can print out if you like!
Also available and included as PDF in the Complete Printed Set and Super Online Download Set.
To ORDER Click the Shopping Cart button below:
---

In Cosmic Conversations I have gone back to the source material; hundreds upon hundreds of brain and behavior original essays and reports, and have chosen some of the best of those. I have compiled, edited, and added substantial commentary and annotations to these original reports and called it COSMIC CONVERSATIONS. This is for people who have already read the earlier books, and have a basic understanding of "amygdala clicking", triune brain basics, and standard methods of brain self-control. This book has all the SCIENTIFIC references, and goes VERY deeply into the research methodology, technical aspects, and philosophy of this new brain work.
Included FREE with this book the
Cosmic Conversation Album with samples-

To ORDER NOW simply CLICK the Shopping Cart button below:
---
SEE the FULL BRAIN MUSIC CD and AUDIO BOOK CD PAGE
You may LISTEN to STREAMING MUSIC SAMPLES HERE

SPECIAL AUDIO CD Set #3 The TOTAL BRAIN CD SET: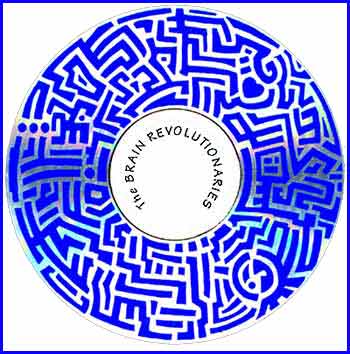 Coast to Coast Special --- 20 CDs adn 1 DVD - Get a tremendously satisfying and enlightening 20 hours of Brain Audio Book and Brain Music CDs. This includes the Frontal Lobes Supercharge Audio 5 CD set AND The Brain Lab Talks 3 CD set AND Have Fun! Anti-Rules 2 CD Audio Books, the bonus Bonus Lab History and Interview CD, plus all 9 Brain Music CDs listed below. Also includes the hand-autographed Neil Slade Zow-X mini-poster: See PRINT . Each CD comes in a rugged, cool clear scallop shell case. $49.94
Also includes Free Instant Download UN-abridged FLSupercharge Online PDF Interactive Book (see Cornucopia for details) You will receive a password shortly after payment to instantly download this book shortly after you place your set order below.

Contains these CDs:
Frontal Lobes Supercharge Complete Un-abridged Audio Book - 5 CDs, 6 hours
Brain Lab Talks Set - 3 CDs, 3 hours
Bonus Brain Lab History and Interview CD - brain lab Interview, history, story, brain theory and lesson, 70 min.
Have Fun! Anti-Rules for Life, Learning, and Everything Else - 2 CDs, 2 hours PLUS Illustration Image files
Contains All 9 Brain Music albums

Cosmic Conversations CD - acoustic guitar
Piano Impressions From Another Dimension - solo classical/modern piano
People's Symphony/Tao of Jazz - both symphonic and traditional jazz quartet
Mind Music - modern electric piano and keyboard
Tippy - pop/rock, and saxophone virtuosities
Amygdala Brainbites - brain pop/rock
Invisible Music - non-conventional space fusion jazz (think Frank Zappa- cool!)

Also These two bonuses:

An Amazing Brain Adventure DVD

Frontal Lobes Supercharge Online Download Book

USA ONLY

ORDER BUTTON

All of this, Sale only $49.95, (plus $9.95 Priority postage)
To order click the Shopping Cart button below:
---

FOR COMPLETE INFORMATION VISIT
EASY MAKE A KINDLE PAGE
Here's THE BIG SECRET you will find in this book- astonishingly found nowhere else online or in print:
You can make and easily published every type of eBook- for Kindle, Nook, for Apple products, and other epubs in virtually one go-
1) Easily 2) Quickly 3) Free
Following the instructions here, you will soon create your eBook - Fully functional and with perfect formatting (and with images if you choose) TOTALLY without resorting to editing code or HTML- simply by using Microsoft Word or the free equivalent Open Office Writer.
You will then perfectly convert it for all electronic book readers, Kindle, Nook, Apple iPad and other Apple products, and all other devices following the foolproof steps contained in this manual. For Amazon Kindle, you are supplied a free online converter, and for all other types of eBooks, you'll use a bit of free online downloaded software.
Then you will quickly and easily put your eBook online and sell your book if you like, for Kindle, Nook, Apple iPad and other Apple products, and all other eBook readers. You will learn how, every step by step of the way, right here. I will explain ISBN and the various ways of getting one, including for free.
EASY MAKE A KINDLE and Every Other EBook Instant Online Download Manual Adobe PDF Format
Just $9.95
Buy it direct for Amazon Kindle HERE
Or direct from Barnes and Noble for ALL ePub and Nooks
HERE
---
For more detailed descriptions of Brain Music Albums go back here: Brain Music Central .
Site Navigation: