Read this page first, then More Cloudbusting Info Here
Please also see The Great Brain Weather Experiment
Hi Neil,
I recently seen your video clip with you cloud busting by clicking forward. It seem really neat so I decided to try it myself. I was out side having break at work with 3 other co workers. I told them what I was about to do, so they said o.k, and pointed to a cloud vaporize it. After 3-5 minutes the cloud started to vanish. But what was really interesting was before it vanished it made the letter M, which was the first letter of my name(Mark), then disappeared. One of the co-workers ask how did you do that? Cloud busting really works.
-Mark.
Note To Skeptics and Further Info
You have pre-existing circuits in your brain for psychic and telekinetic powers. They are in a dormant (currently unused) area of your brain. By learning how to click your amygdala forward, you can activate these areas easily and quickly. You can change clouds, maybe even the weather, with your mind.
At the very least, you can predict- with an uncanny and improbable rate of success- which specific clouds in a bank or sky full of clouds will quickly evaporate while all the others surrounding it remain fully intact, or grow in size.
This is something I learned to do myself twenty years ago, and was able to teach friends almost instantly. I know at least six people who can do this without any problem, and actually are rather nonchalant about it. You will be able to do this yourself and when you do, a part of your frontal lobes will be activated, and reality will never seem quite the same any more.
Here is what you are going to do: Go outside on any nice day. You want to pick a day in which there are common cumulus clouds in the sky. These are the white puffy cotton candy type clouds. Not super dense hard edged or rain clouds. Look for clouds with soft edges. These are easiest to start with. You want to pick a day where there is a good amount of blue space visible between the clouds, about a fifty percent area of blue space to clouds, maybe a little more sky.
Pick a day when there is no wind. Wind interferes with this game, and makes your job pretty much impossible. If the cloud cover is too dense so that the clouds are gray, or too far away this won't work either. Also, find an area where you won't be distracted or disturbed. If people are watching you, or if there is a lot of noise around you, it will ruin your concentration. Also, if you are new at this, and you feel like you are under pressure to perform, forget it. You need to be relatively calm and undisturbed.
What you are going to do is to visualize "vaporizing" specific clouds in the sky, that you choose and pick at random.
Here is how you do it:

1. Sit or stand in an open area where you can see good amount of open sky. Too many trees around you can interfere. Make sure you follow the previous requirements.

2. Click your amygdala forward, and make sure you are in a positive and open state of mind. This is important. If your amygdala is clicked backwards and in a negative and/or closed state of awareness, forget it, this won't work. Breath slowly and deeply, but totally relaxed and naturally.

3. Pick out a specific separate cloud. Ideally, pick one than has other clouds next to it or surrounding it, so you can compare your efforts. Pick a small cloud to start with, something about the size of your outstretched hand or smaller. Pick a cloud directly above you or nearly to start, so you know it is nearby. As you practice, you can move on to bigger clouds, and ones that are farther away.

4. Visualize energy flowing from your frontal lobes out towards the cloud, and visualize it vaporizing and disappearing from the sky. You can visualize that you are increasing the heat in the vicinity of this cloud, causing the water vapor to evaporate- no cloud.

5. Remain unattached to your results and efforts, as if you really don't care whether or not this works. Relax, let the energy flow, and wait. If you strain, grit your teach, tense your muscles, or mentally make effort it just interferes with this process. Remember, you click your amygdala forward with a feather, not a hammer. This is really easy to do, easier than walking up a flight of steps.

6. A cloud about the size of your outstretched closed hand will take from four to eight minutes to completely disappear. Your chosen cloud will vaporize, and surrounding clouds, no matter how close they are, will remain completely unaffected.

The first time you do this, and it is likely to work the very first time, you won't believe your eyes. Then after you do it again, a few more times, or on different days, you'll understand how amazing your brain really is. Of course, clouds will randomly vaporize on thir own- but this is not what this is about: You are choosing a specific cloud, perhaps in a group, and only the one you pick and direct your energy towards vaporizes. And you can do this repeatedly. Sorry skeptics, this is not a coincidence.

Now once you've made one cloud disappear, you might want to consider making another reappear somewhere to take its place. BALANCE. That cloud you just zapped was there for a reason. Reverse what you've just done. Image A NICE SHADY CLOUD. See the trouble you can get yourself into? It's not nice to fool Mother Nature. It could get very hot out there without a cloudy sun shield. Clouds don't have a silver lining, they are a silver lining. (Now think about other "CLOUDS" in your life- it's all how you look at them. Yin yang, baby.)

Anyway, of course you'll want to show this to your friends, but if you get up tight and nervous, it will trip you up. Detachment is a key word here. Let it happen.

It takes Effortless Effort- like all good frontal lobes abilities.

Normally, paranormal abilities are not at the whim of our ego. We have a natural resistance and have difficulty using ESP and the like for tricks and parlor games, especially if we are trying to prove something that involves our ego. But for some reason, Cloudbusting is one of those activities that offers significantly less resistance to success. Perhaps it is in the generally harmless nature of this activity that allows us to do it with such ease and predictability.

This activity is so far out of the realm of conventional thinking, most people who get as far as trying it don't have a pre-conceived built up resistance to it, and are successful right off the bat. But unfortunately, if one hasn't taken the time to clear up the general state of one's brain with some good brain self-control, even when it works, it comes as such a shock that many people can't handle the realization that it brings. And it stops. But that's not you, right? Good!

LETTERS, out of literal thousands:

Dear Art, Thanks so much for the guest you had on last night. This afternoon I found myself idle as I waited for a meeting. I sat outside and noticed some clouds. I said "what the heck, I've always prided myself on my ability to concentrate", and I focused on a cloud imagining a beam was coming out of my forehead. After about 10 minutes, the cloud dissolved! Art, I have a B.S. degree in Physics (Cum Laude), so scientific skepticism is strong within me and I was sure I couldn't have caused the cloud to break apart. So, like any experiment, I wanted to repeat it. I focused even more intensely on another cloud and it too dissipated ... in less then 10 minutes!. Now I was getting nervous ... what if it is true? I sat for about 30 minutes watching the clouds to see how many disappeared on their own. None did. This was really starting to scare me. So another test was needed. I looked at a cloud without concentrating on it, to be extra sure that it wouldn't dissolve on its own. It seemed stable, so I bore down on it. In 5 minutes it was obliterated!!!! I really don't know what to think. I hope this weekend is cloudy so I can try it some more. Thank you Mr. Bell, my mind has be exposed to a new idea and possible power. Yours truly, Bill (Roswell, GA)

Hi Neil-- Wow! I haven't heard anyone talk about this for about 30 years! Way back when, oh, I must have been 15-16 or so, someone told me about this. And it is done exactly as you describe. It seems that I have made clouds disappear, get bigger, and with practice, even take special shapes! I've told others about this, and their general comment is along the lines of "Yeah. Sure. Heard any good jokes lately?"

Pretty cool stuff. I haven't done this "cloudbusting" for some years. There was always a peculiar sensation involved when you suddenly felt that you were in tune. And the center of the sensation always seemed to originate just posterior of the temples. Must have been clicking for years and never even knew it!

later, mary b
---
I met Neil Slade when my family moved near his house in 1968. We were 14 and have been friends for several decades. We certainly don't see eye to eye on many things; my backround is firmly grounded in materialism, as my Dad is a criminal attorney and my mother a psychiatrist. As a photojournalist, I must see things objectively and am a natural skeptic. They pay me well to maintain these professional attitudes.
However, when Neil & I were about 18 or so, we read a book by Jess Stearn who first mentioned cloudbusting. One blustery afternoon Neil dropped by my house on Magnolia Lane. We decided to try this cloudbusting thing. We both were pretty amused by the idea. By simply using the techniques he describes, I can tell you honestly that it really worked. We kept trying different clouds, and lo and behold, the damn things kept splitting apart. I kind of shrugged it off, but to this very day, when neither of us had any emotional investment in this phenomena, I can tell you, from my point of view, it seemed to work.
I tried it again about a year ago, and I believe it did work.
Our presence at a news event with a camera changes the whole nature of the experience. Just like cloudbusting. It happens, I don't know how, but the mind is a powerful thing. No one should dismiss someone else's experience out of hand, its not really very scientific, is it? In fact, rather fascistic, something we have all been experiencing as a world lately.
Doug Gerash
CLICK HERE To see an actual demonstration video of Cloudbusting.
---
(PS For those wondering about the "Cloudbusting" title, I am actually a friend of a friend of Kate Bush-)

Cloudbusting Machines Note: I have had little or no luck with such devices thus far, perhaps due to errors on my part in construction, operation, or that they just don't work- but some people say there is something to this.
Amazon Indians Cause Rain to Fall


The BRAIN BOOK and MUSIC STORE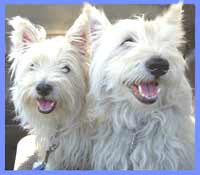 Chloe and Erfie

The AMAZING BRAIN ADVENTURE's MOST POPULAR PAGES:
BRAIN ADVENTURE!

Your BRAIN in 25 SECONDS (needs Shockwave)

ARTICLES: The LIBRARY FROM ANOTHER DIMENSION

DAILY BRAIN RADAR BLOG

What is "POPPING YOUR FRONTALS" ?

How Much Brain Do We REALLY Use?

IF I ONLY... Audio Song

Fun, yet highly educational...

BRAIN !POP! and BACKWARDS CLICK LESSON

OUR FIRST GLOBAL BRAIN EXPERIMENT DETAILS

NO-FEAR State of Mind

Easy Brain FAQs

Healing Hands

The Chinese Frontal Lobes Supercharge

Mind Motor Experiment

Brain Mandala Collection

Amygdala Reward

Global Lobe Telepathy

VIDEO

NEIL SLADE YOU TUBE TV

AN AMAZING BRAIN ADVENTURE MOVIE

SHOPPING

Books, Downloads, Audio, Music, CDs, DVDs:

The Brain Book and Music Store

SPECIAL LINKS

Painting From Another Dimension with Julia Lu

BRAIN PAINT YOUR CAR and MORE Quick Tips $50 Myth Base/Clear Heart of Painting DIY

Make Your Own Kindle Book or Ebook Here! 2

Painting From Another Dimension

BRAIN PRINTER INFO INK and REPAIR

Brain Dogs: THe eRfie and thE ChLoE sHOw

MUSIC, AUDIO and ART

BRAIN RADIO Stream and Podcast

BIG, BRAIN MUSIC STREAMING AUDIO PAGE

Visit the EXPANDED AMYGDALA ART GALLERY

Cosmic Conversations Album

A Starry Night Brain Bonus Album

ONLINE FORUMS

The DAILY BRAIN BLOG:

Newsletter Group

Yahoo Brain Explorers Yahoo Group Thousands of Posts)

BOOKS

The #1 Brain Book

The FRONTAL LOBES SUPERCHARGE

SECRET OF THE DORMANT BRAIN LAB

HAVE FUN! ANTI-RULES for Life, Learning, and Everything Else

COSMIC CONVERSATIONS Brain Essays

The BOOK OF WANDS

The Complete Brain Book Set

TESTIMONIALS

Tickle Your Amygdala- Is it REAL?

See what people say...

More Amazing Stories

EXTRAS

Our very own

ABOUT NEIL SLADE

1970's: The Dormant Brain Research Lab Gate

Feathers

Me On Tree

Teleportation

Our Brain Revolution Flag

4 Million Views: Dimensions

Broz's UFO

VIEWZONE Articles:

Fun With Body Putty

Brain Lab Photo Tour
Your Amazing Brain Adventure is a web site all about Tickling Your Amygdala- i.e. turning on the best part of your brain as easy as clicking on a light switch. This is done as easily as imagining a feather inside of your head stimulating a compass, the amygdala. The amygdala is a set of twin organs, a part of your brain that sits right in between the most advance part of your brain- the frontal lobes and pre-frontal cortex- and the most primitive part of your brain- your "reptile brain" and brain stem. By tickling your amygdala you instantly and directly increase creativity, intelligence, pleasure, and also make possible a spontaneous natural processes known as "paranormal abilities", although such things as telepathy and ESP are really as natural as breathing, or as easy doing simple math in your head. The ability to self stimulate the amygdala by something as simple as thought has been proven in laboratory experiments, such as those conducted at Harvard University research labs, 1999-2009, and can be tracked with modern brain scanning machines such as fMRI and PET... Indeed, thought is faster than light.
Other sites of interest:
EasyPaintYourCar.com is a painting site dedicated to learning how to paint a car yourself, even if you've never painted a car before. You can refinish your car to professional standards at home, better than if you take it to someone else, and enjoy doing it at a fraction of the cost of having it done in an expensive shop. You can repair dents, rust, and use the most durable real automotive paint, and even learn to apply it without any special or expensive gear, in a safe and enjoyable manner. Paint your car in your garage, car port, or even driveway. You can spray, use an HVLP gun, or even use a roller.
Easy Make A Kindle and Your Own Publishing are sites about self-publishing and writing, and how any person can publish materials, print, online, and electronic books. You can drop out of the corporate slave labor rat race and own your own life by writing and distributing your own books on the subject that you know best.
InkJetHelper.com is a web site about escaping from the ridiculous cost of ink jet printer ink refilling- and refilling your printer for pennies instead of $70 a shot. It also has useful tips about maintaining ink jet printers, especially Canon brand printers.
Julia Lu Painting is all about the creative works of Chinese painter Julia Lu, a modern master of oil and water color painting. Julia shares her creative secrets, ideas, as well as her art work.
Off-site links Neil on Lulu Car On Lulu Tribe Blogger Wordpress Cookbook Space PaintWordpress Tripod 2 Google Wands Amazon B&N Kindle Facebook Linked GooglePlus Coast2Coast Viewzone YouTube 2 Blogtalk 1 2 3 4 5 6 7 8 9 1 2 3 4 5 6 7 8 9 1 2 3 4 5 6 7 8 9 1 2 3 4 5 6 7 8 9 a b c d e f a b c e f g h i 8 7 6 5 4 3 1 2 a b c d e f g h i a b c d e f g h i j k l m n o p q r s r u v w x y