"Super Dining Week"
Sometimes the best thing to paint is the thing right in front of your nose. In this case, it was the 'case'. My paint case specifically, the one I kept all my paint tubes and brushes in. This was done at Weston Well's painting lesson on his mom's dining room table which we managed not to destroy in the process. The title comes from a newspaper ad in the sheet of newspaper for a local furniture store sale that we had to cover the table with and, is exactly what kept us from getting paint all over the place.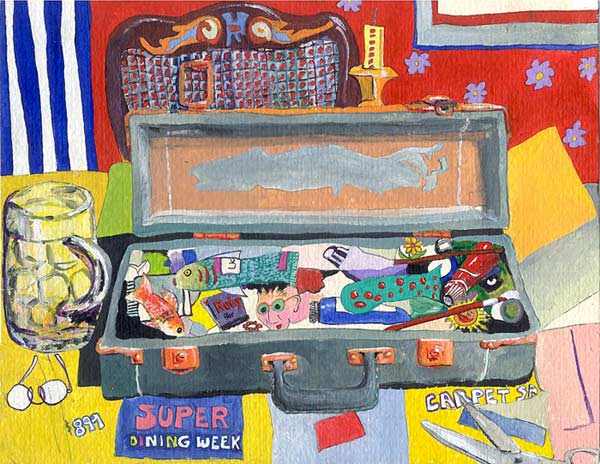 Acrylic on paper, 8.5" X 11"
To view next painting, click painting image above.
Return to Gallery Index.