"Alphabeta"
ABCDEFG---- "To learn how to paint, I had to forget everything I had learned and paint as a child again."- Pablo Picasso.

Anybody who thinks you "learn how to paint" has got it all wrong. What you learn is

HOW TO SEE.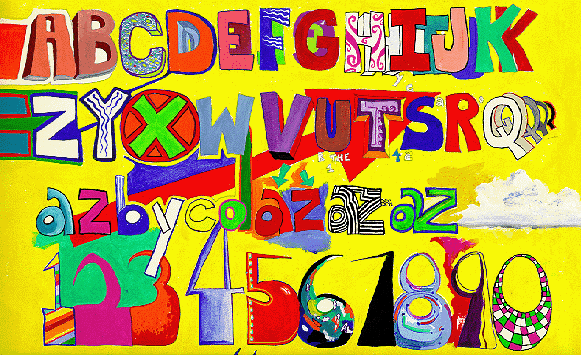 Acrylic on paper, 11"x17"(1996)
To VIEW NEXT PAINTING please click the large painting image above.
Return to Gallery Index.