Learn to paint ANYTHING
Professional Quality- Easily
INSTANT ONLINE DOWNLOAD
VIDEO and MANUAL
New And IMPROVED
Highly EXPANDED INSTRUCTIONS
INSTANT DOWNLOAD
eBOOK and VIDEO
Streaming and Download Right off the Web Instantly
"An indispensable hands-on manual for people wanting to do an expert and easy job of painting their own car or anything else on wheels! Slade is an absolute genius in putting this together- There is nothing else like it, ANYWHERE..."
- Craig Simpson, ex-pro automotive refinisher
Order this:
CLICK HERE for Special Online Download Price $9.95
All Locations
All Cards Accepted Through Paypal Portal- No Paypal Account Needed- Instant Download
PREVIEW Fimished Surface VIDEO #1 Windows Media Player
PREVIEW Introduction VIDEO #2 Windows Media Player

Contains:
1) 80-Page Printable and Computer Viewable Illustrated Online eBook Manual
2) 62 Minutes of Windows Media Video Demonstration Clips
3) 12 Detailed Still Photo Images of Finished Demonstration Surfaces
Complete~!
This is the absolute totally Affordable COMPLETE Guide to Painting Your Car, Truck, Boat, Motorcycle, Bicycle or anything else. Includes body surface repair of dents, rust, and holes for metal or fiberglass. Learn to paint indoors, outdoors, any time of year, with a minimum of expense and equipment- for SUPERIOR results.
----- Original Message -----
From: David Guest
To: Neil Slade
Sent: Monday, November 13, 2006 9:30 AM
Subject: Re: paint DVD
Neil,
Everthing came in and it is better than expected, thanks again.

-David Logan Guest
* * *
Original Message -----
From: DolfanPC@aaa.com
To: neil@easypaintyourcar.com
Sent: Thursday, November 09, 2006 8:30 AM
Neil, Received your package, yesterday. I watched your video last night; you do a very good presentation- simple, easy to digest.
-Sincerely, Pete Christie, Chuluota, FL
Instant download 24 hours a day
Absolutely Secure and Safe 128 Bit Encrypted ONLINE ORDERING
AMEX, & PAYPAL
Instantly receive this Fantastic
eBook & Online Video- Special Download Price $9.95
For all speed connections: Both High and/or Medium Resolution Videos
Your password will be sent minutes after payment- thanks!
All Cards Accepted Through Paypal Portal- No Paypal Account Needed-
Use this Button for Instant Download:
From: brolaxxxxxx@aol.com
To: neil@easypaintyourcar.com
Subject: just bought how to paint car

loved the dvd, very clear and easy to follow.... i have a 92 bmw 525i ... thank you very much. your video was great and i will be recommending the site to my friends- it is very refreshing to have a businessman who has a web site and actually responds to his customers questions.. and does it immediately! AMAZING!
Brandon
**************************
Brain Web Page Contents
AN AMAZING BRAIN ADVENTURE MOVIE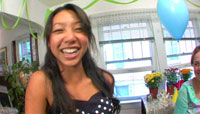 Your BRAIN in 25 SECONDS
(needs Shockwave Player)
IF I ONLY...
BRAIN TWEAKING
Brain Magic Web Lesson 1
Main BRAIN BOOKS Here
Non Yahoo BRAIN FORUM!
Brain Explorers Yahoo Group B
BIG, BRAIN MUSIC AUDIO PAGE
Brain Man Pogos
NO-FEAR State of Mind ;-)
HAVE FUN!
HOW TO TURN ON CREATIVITY
MENSA JOURNAL REVIEW
Fun, yet highly educational....
BRAIN !POP! and BACKWARDS CLICK LESSON
On the Edge of POSSIBILITY- The Incredible>FIRE BRAIN-MAN VIDEO
BRAIN OUT-OF-BODY REMOTE TRAVEL TO JUPITER MOON
Newest Brain Book, "COSMIC CONVERSATIONS"
A CHICKEN NEEDS NO FRONTAL LOBES
BRAIN TRAVEL TO JUPITER MOON EUROPA
FEEDBACK #1: IS THIS BRAIN STUFF FOR REAL?!?
More Amazing Stories
~~FRONTAL LOBES FEEDBACK~~
BRAIN LAB PHOTO TOUR
OUR FIRST BRAIN EXPERIMENT ON JULY 7

DETAILS and Incredible
CLOUDBUSTING with VIDEO PROOF
ART BELL BRAIN ENERGY PHOTO
Discovery-A REALLY FREAKY BRAIN MUSIC STORY!
A Brain A Day
A CHICKEN NEEDS NO FRONTAL LOBES
The FRONTAL LOBES SUPERCHARGE HAS ARRIVED!
STREAMING BRAIN MUSIC COLLECTION
Visit the EXPANDED ART GALLERY
ABOUT NEIL SLADE
Should I paint my whole car or just part of it?
QUESTION:
Hi Neil,
I purchased the "How to paint a car" information yesterday and have found it to be very down to earth for me and enlightening… Thanks! I do have one question… In your video you paint the hood and nose of the car separately from the rest of the car. Assuming I intend to paint my whole car… Do you recommend doing the whole car at the same time or in sections?
Dave Dykeman


ANSWER: If you are planning on doing the entire car, and your question is "should I do it in sections or all at once" the answer is ALL AT ONCE.
This is because the actual spraying of the car is relatively quicky, you will be able to put down an entire coat in about ten minutes covering every part of the car. This coat will dry in 10-15 minutes, and then you are ready for the next coat.
Figure on average, 3 color coats, and 3 coats clear (more clear is optional). You'll have it ALL done in a couple of hours.
Now imagine that you do the hood one day, then a fender another, then the doors, etc. Every time you do a part, you'll have to do cleanup, flush the gun, mix the paint-- it would be VERY inefficient.
On the other hand, if you are just repairing a single panel or two, and that's all, of course you don't have to repaint the entire car. Just make sure that your new paint is an EXACT match (if you care!) for the rest of the car. Talk to your paint supplier about matching your old paint exactly.
EASY PAINT YOUR CAR HOME
#1 For How To Paint Your Car!

Welcome! to
To Easy Paint Your Car
How To Paint A Car, Motorcycle, Truck, Bike, or Anything Else- All Levels
Free Information Below
and Great Online Download and DVD Materials for YOU!
Above, author Neil Slade
YOU Can Paint Your Own Car
Do A Great Professional Quality Job
Save A Ton of Money
And Enjoy It!
FOREWORD
How To Paint Your Car- Fun!
First of all let me say I am delighted that this page has proven so popular, and that it has been the #1 page on Yahoo and Google (when it WORKS) for the search "HOW TO PAINT A CAR" and similar searches for several years now. (I recommend the Yahoo search engine these days).
This is a web page built by a painter, a PERSON WHO PAINTS, not just another commercial internet advertising platform. Whew!!
You will find how to paint your car advice that IS actually good advice that works.
Congratulations for finding a REAL web page on painting!
The page has LOTS of unsolicited testimonials to show what people like you are getting from this page and my materials-- so you know this is REAL, and really USEFUL info on how to paint your car.
There have been literally dozens, perhaps hundred of How To Paint Your Car web sites that have sprung up since I first published this page in 2003. Unfortunately for the budding person interested in learning how to paint your car, many of these sites are poorly done, some impressive looking ones contain obvious mistakes , others leave out things "till next month" (!) and the worst thing, is virtually most pages showing up near the top of search engines are primarily commercial advertising platforms.
You won't have to suffer through the same bad advice I was subject to when I first started. Congratulations! If you find it helpful, then you can get further inexpensive and totally affordable online instant download information and/or the DVD. I help you, you help me survive, and I keep improving this page and materials. Human to human here, :-)
Make sure and read my additional notes at the bottom.
You can end up with a far better paint job than your local cheap OR expensive outside service. Why? Because you may care more than the actual guy working on your car for $12.50 an hour.
Above all, have fun, and enjoy your finished paint job~!
We have now created a very practical and foolproof 80 page illustrated manual (color photo version download), 62 minute online video download, and/or DVD/CD that you may purchase and keep with you out in the garage and watch on your computer and/or DVD player - so please consider picking one of these up. These will be priceless for guiding and helping you. (I keep the price inexpensive, because these days, everyone is eager to save a little money where ever they can.) So, enjoy!
Hi Neil,
My name is Jan and I live in South Africa. I recently (about 6 months ago) had my car re-sprayed by a "professional" spray painter after a struck damaged the rear door by backing into it. (It is a Uno Pacer SX '95 Model and the paint work was real dull). It cost me R8000.00 (+/- 1150.00 Dollars)I was really disappointed when I collected it from the workshop. The hood still has scratch marks on it because of the rough sanding paper and it seems like their masking was poorly done because of overspray and which looks like fine cracks close to the rubbers. I have also noticed that the paint chips very easily an figured out after my google trip that they must have added excessive hardener to it.
After a lengthy argument with no progress and a lack of interest, I decided that I would learn to re-spray my own car. (Have no insurance). Scrolling through endless web pages, (my own fault, searched: spray painting a car, without the space) I came across your site, read through it and looked at the two videos. Man what a relief!
I didn't know that there were still people out there that actually cared about delivering an excellent service.
You have inspired me. Thank you.
With a new fire I'm tackling this car of mine! God bless you!
J. Davel
Free information below on this page... :-)
Also of great interest:
THINK and INK Our New Brain Inkjet Ink Tests--
Save 75% $$ just by using your brain
THE REAL POOP ON PAINTING YOUR CAR
The reason I learned how to do car painting is because I owned a rare collector car that would have cost me $3000-$4000 minimum to have the body work and paint done- and it needed it. AND, I could not afford this.
So, I contacted one of my friends, perhaps the best expert on fiberglass repair and body painting anywhere, Mr. Vic Cooper in Denver. He regularly repairs and repaints the most expensive, the most exotic passenger and race cars, from Lotuses to Lambos to hot rods. He taught me how to do this over a long period of time. Since I am a writer and film maker (and he and other experts I knew are not), I translated everything I learned from him into a form that people could easily learn from right off the web. I further got regular advice from an exceptionally good paint shop in Denver that specializes in automotive refinishing.
I spent months learning what works, and what doesn't work- and when I was done I had done my first car, my white Lotus that you see on the book cover. It turned out perfectly. And the method I used can be applied to any vehicle, fancy or plain, big or small, boat or car, truck, bike, or motorcycle.
There are tons of BAD books and DVDs that look good on the surface, but in practical use were complicated and had stuff in there that was unnecessary. I wanted to make material available that WORKED as advertised, and was not overly complicated or poorly written.
You may find yourself in a similar position looking at painting your vehicle- but without having done this previously, or have done it making many mistakes and not having things turn out so good. You may not know anyone who knows how to do this, or has the time to show you.
I will show you, because it is my business teaching people- and I've been a teacher for 35 years.
If you decide it is best to paint your car yourself, you will need a spray gun, a compressor, the paint, some miscellaneous small tools, sandpaper, and a certain amount of patience. You can do it in a car port, garage, paint booth, or even in your driveway- you decide what is best for you.
You can borrow or rent the gun and compressor and save money that way, and pay about $100 for the paint and sandpaper, and if you read the instructions you can come up with a decent paint job on most cars. You will also need odds and ends which you may or may not have, light solvents, gloves, an air respirator, and other small items necessary for painting.
Or, you can spend about $250 on the gun and compressor, own it permanently and do lots of things with it for the rest of your life- like paint your house, air clean stuff, run other tools with it, etc.
If you have a special car or a collector car, plan on spending a lot of time sanding and re-sanding, and fine sanding, and polishing, and correcting your mistakes, and doing body work.
If you don't have an extra $3000 sitting around, this may be your only choice- AND you can do it, and come up with an absolutely gorgeous job. I will show you how, and my methods come from THE BEST EXPERTS possible.
If you just have an old car and would rather do it yourself than spend $300 or $400 at the budget shops for a mediocre job that they will do, you can do it quickly and end up with a finish as good if not better than such shops, and spend a minimum amount of time doing it- although you will still need the materials and equipment you don't already own, and a place to do it.
You can get the download or DVD (it is dirt cheap), or just read through the basics on this page and get a good idea of what you will need to do.
Okay....you decide. No bull here. The best painting adventure to you!
EASY PAINT YOUR CAR HOME
Easy How To Paint
Your Car
Universal DVD Hard Copy
Sent Immediately by Mail
Contains:

1) 80 page Color Illustrated Easy How To Paint Your Car Manual on DVD (both Word and PDF printable)

2) Broadcast High Resolution 62 minute Video DVD playable on any computer or TV/DVD player

3) Detailed Still Photos of Demonstration project

Use the buttons below for mailed copy- All Credit Cards Accepted Through Paypal Portal- No Paypal Account Needed

Orders for USA $14.95

Postage Free!

The COMPLETE and Easy-to-Understand fully detailed printable EBOOK PDF manual with over ONE HOUR of Windows Media Player VIDEO content. PREVIEW VIDEO #1 Windows Media Player

From: brolaxxxxxx@aol.com

To: neil@easypaintyourcar.com
Subject: just bought how to paint car


loved the dvd, very clear and easy to follow.... i have a 92 bmw 525i ... thank you very much. your video was great and i will be recommending the site to my friends- it is very refreshing to have a businessman who has a web site and actually responds to his customers questions.. and does it immediately! AMAZING!

Brandon