PRINTED AND
INSTANT DOWNLOADS
---
NEW BRAIN BOOK!
TICKLE YOUR AMYGDALA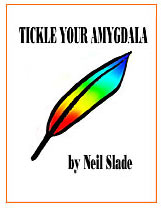 ---
The Whole Universe Brain DVD Special 40 Hours! JUST $49

5

Books 20 Audio Albums + BONUSES

Read About It Here

ANYWHERE IN THE WORLD
---
ALL INSTANT
ONLINE DOWNLOADS
HERE
---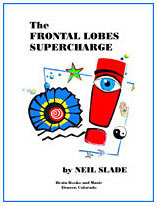 ---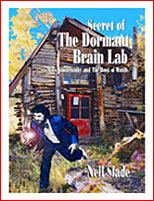 ---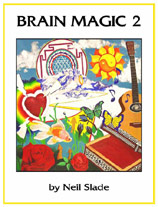 ---
---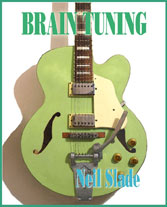 ---
Much more at
The Amazing Brain Book and Music Store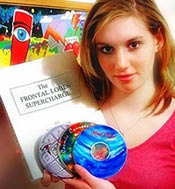 ---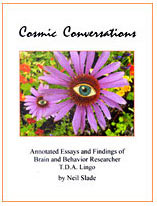 ---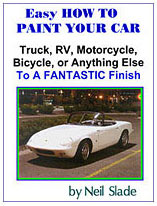 and MORE
---
CLICK HERE FOR
---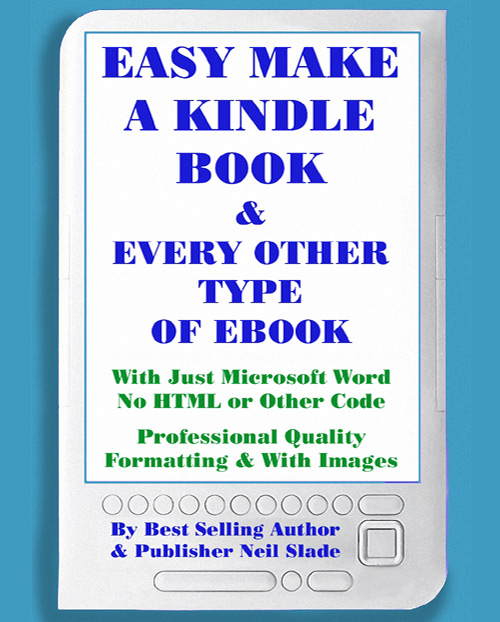 PRINTED AND
INSTANT DOWNLOADS
---
Daily Brain Blog
A Journal by Neil Slade
It's 6:14 and I am fully awake.

So I'm in the bathtub and these thoughts are going through my brain...


DREAM LAST NIGHT:

I'm in the pyramids, redone as a modern tourist attraction, with Lexan and one sentence captions. Busy place.

Suddenly, there is a giaganic 2012 type earthquake, big moment in history, we have to grab ESSENTIALS and get out of
this ancient tomb.

I grab my UKULELE.

We're on the surface, in a place that is like Boulder/San Francisco. Buildings are moving.

I'm at a bus stop with a half a dozen other people.

PAUL KANTNER- leader of the Jefferson Airplane shows up to entertain us. He starts singing "Volunteers" http://www.youtube.com/watch?v=I_0sg0XDfmg
(fantastic song by the way).

By the the time he finishes, the place is cleared except for me and two of my friends. Nobody is interested.

Paul sets out some hand carved pieces of wood he's trying to sell to make money. Poor guy.

There's a couple of Wands- I ask him to autograph my popsicle stick.



So what the hell does this dream mean???



You can't live in the past.

Change is upon us.


So, where do you want to be?


You want to be right on the KNIFE EDGE of what is NEW-- but not in the past, but not so far ahead of your time that you are dead before your
genius is recognized.

Like the Beatles- IN THEIR DAY.


You need to go into the future, to see what is right around the next corner, so you can turn in time.

How do you do that?

You leave your body, the present, and skip ahead like GOD, or a passenger on a UFO.


I was thinking a lot about Neem Karoli Baba, the Indian saint- and he could do that. He knew everything, past, present, future.
How did he do that???

Yesterday I'm watching Charlie Rose, and there are these two scientists online and they are talking about the Higg's Boson Particle (which I wrote a whole portion
about in "Tickle Your Amygdala, and how as an 18 year old, my friend Bobby Kennedy and I discovered "The God Particle" (Higgs Boson) while stoned on mescaline at Cook Park n 1969, a full 43 years before these suit wearing PH.Duds.

These two guys said with utter confidence that, "As far as we can tell, the recent CERN experiments were a dud, and even neutrinos are not faster than light. There is nothing faster than light."

So as I'm in the bathtub at 6 AM this morning, I'm thinking about Neem Koroli Baba, who has proven over and over that he knows everything, and could in fact go into the future-- faster than light.

He got THERE, before there even existed.

THOUGHT is FASTER THAN LIGHT.



So, you wanna be on that Beatle Light Beam, and bring back something that is ahead of its time, but totally RELAVENT to THIS MOMENT.

Then, you'll be a star.


*****