Okay, so a girl drove this car.....but she had the best car. I tore out the yellow pages ad and made my plans for Saturday. I could hardly sit through my classes at school. I shared my discovery with my friend Victor-"It's a Lotus!" Victor and I spent most of our class time not paying attention to the teacher's lessons, but by filling three ring notebook pages with drawings of cars. We drew wild cars, fast cars, and soon I would be drawing Lotus cars.
So, Saturday arrived and I put my pants clips on and took off on my bike. It was going to be a long, long ride. The Lotus dealer- the only one in Colorado as it turned out- was about fifteen miles away in Englewood. The furthest I had ever ventured to ride my bike. But nothing was going to hold me back.
After a long ride, up and down some pretty good sized hills, across some major roadways, I arrived----and there she was in the showroom-------A brand new 1967 Lotus Elan roadster, just like the one Emma Peel drove.
This was absolutely the coolest car in the universe, no doubt about it. There were more expensive cars and faster cars, but this Lotus Elan was the coolest and most beautiful. The epitome of modern sleek styling. Intimate. Ultimate Cool.
In person, the car was indeed very small, the tiniest car I had ever seen in fact. Only a two seater, the top of the roof of the car was barely over a yard tall. This was a street legal luxury race car, no doubt about it. Subsequent investigation into car magazines and books told the story.........
The Lotus Elan was the brainchild of Colin Chapman, an English engineer turned into race car designer. He had started in simple uphill car climbs in nothing more than little British jalopies he modified, soon building his own cars from spare parts. In no time at all he was competing against some of the best in Europe in cars he designed himself and built in his garage at home. Before long he had created one of the most enduring and eventually imitated of all race car designs, the Lotus Super 7. Amazingly it is still driven by thousands of enthusiasts around the world today, competing and winning races- an astounding 45 years later. Eventually, Chapman would be recognized by everyone in the automotive and racing industry to be a genius, and one of the most important innovators in car design during the 20th Century.
By the early 60's Chapman had created a production car that would outhandle nearly anything on the road at any price- this was the Lotus Elan. Priced to compete with Jaguars and Corvettes, it might not be as fast down a straight drag strip, but passed everything in the corners and on serpentine back roads. Today, it's styling and handling continues to be a benchmark against which sports cars are measured.
The new Elan reviews in all the car magazines were wonderful and greatly praised the car. Undeniably it was definitely a fragile car requiring loving care, weighing all of 1200 pounds total. This was because the body was constructed entirely of fiberglass, and set on a unique light weight backbone shaped chasis. They made very few of these hand built cars--- in ten years, less than 10,000 were ever made of all the Elans. Only 1200 of the series 2 (S2) from 1964-66 were made. They were the rare gems; the lightest and the prettiest Elans of all.
Of course, back then, a new Elan cost $5280, a very considerable fortune. More than a 14 year old could realistically get his hands on, even by the time I was old enough to drive. Even by the time I was 21. Or older.
So, as in many things in life------ the Elan got away.
But I never forgot the thrill of the dream. I continued to read about the rare Lotus' in books and magazines, and the occasional glimpse in the movies or TV. James Bond eventually drove a Lotus- one that doubled as a submarine! Never very far away was a picture of an Elan, somewhere in my drawer, or hanging in the closet. One day. One day.
---
Thirty Years Later- Spring 1997
My friend John calls me up, "Neil let's get together for a goal meeting". So we meet for coffee at the local hangout. Both of us still trying to accomplish goals in life that have thus far escaped us. John is teaching college, I am teaching music privately. We sit down and decide what we each want to do, what things in this life we haven't experienced, things we feel we would be cheated in this life if we missed.
John says "I'm gonna pay off all my cards this year."
I say, "I'm gonna write a book.........and figure out a way with my brain to buy one of these........" and I pull out of my pocket a little model car that I've just spent a week putting together. It is a plastic model of a 1966 Lotus Elan roadster.
We laugh, drink our coffee and imagine how great it will be.
Two weeks later I have finished the manuscript for my first new book in nine years, HAVE FUN! Anti-Rules for Life, Learning, and Everything Else, and start to get word out. Over the next year, I faithfully go into the Tattered Cover Book Store every month and look through Hemming's Motor News. This is a small soft cover almanac where people list every conceivable car for sale across the US and Canada. No matter what kind of weird ass transportation you are looking for, it's in this book. Cars of every make, model, year, and style. If you want it, somebody has one for sale in Hemmings.
Of course, I skip straight to the ' "L" Cars for Sale'. L for Lotus. Lotus of every make and model are in there from the early Sevens, to the latest Turbo Esprits. Lotus' that are falling apart in need of loving care for cheap, or completely restored rocket ships for ridiculous sums. I fantasize and think "Oh, that would be a nice one!"
Summer comes and I actually spot one for sale in Colorado, and drive a hundred miles to test drive it (knowing full well I didn't have the money). This car was way up in the mountains, and I drove well into the forest, down a dirt road, miles and miles in until I came to a dead end. Nothing but trees, pine cones, one lonely log cabin--------and parked in front of it, a simply beautiful 1972 Lotus Elan. How bizarre. The last place, the absolute last place you would ever think to find one of these cars.
The owner probably read my mind pretty good, and figured I was only dreaming, but he let me drive it anyway on some twisty paved mountain roads. It was only the second time I had ever actually driven an Elan. The first time was when I was eighteen, and a trusting and generous fellow let me drive his. This car seemed twice as fast. It was euphoric. It was sheer bliss on four wheels.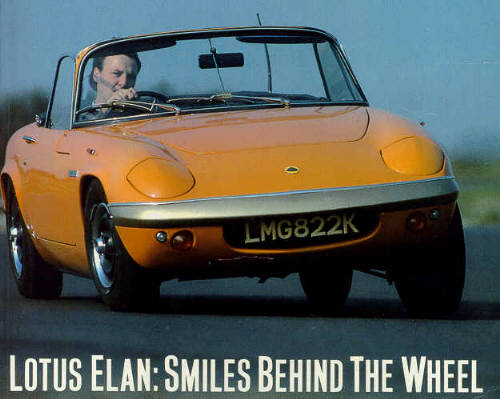 I knew again that the Elan would not be mine, but the twenty minutes I drove it left a smile on my face for weeks.
---
June 1999
I'm sitting in the magazine section at The Tattered Cover, and spot it. In Hemmings, there is a 1966 Lotus Elan roadster, restored, with a custom engine rebuild. This is undoubtedly the fastest most beautiful S2 possible. Yes, that's the car I want. I must have this car. Once I have this car, then I can die happy!
Of course, though many of my bills had been paid over the previous year since my goal meeting with John, I still didn't have the money this sweet little car demanded. Never the less, I dialed the fellow in Canada who had the car, and got the details. "Yes, it sounds like the perfect car for me, but I don't have the money right yet. Maybe in a few months (still dreaming!), I'll let you know." Damn! Damn! Damn!
I had been doing radio shows, and working VERY hard writing and mailing books to people, but still, this dream was still beyond my grasp. Yet, this was exactly THE car, THE Elan, THE dream come true.
The Next Day
Art Bell calls and says "Would you like to do an interview in a couple of days?" Three days later we have a fine, fine discussion on his show, and people respond. Like mad. I get orders for a zillion books.
---
---
---
---
---
---
ADVENTURES IN LOTUS LAND

NOTE:
Latest body work and paint photos here: Fun With Body Putty
Here's a story thirty years in the making......
1967
When I was a young lad of about 14 years old, I used to dream of being a secret agent. My heroes were Napoleon Solo and Ilya Kuryakin- the Men From U.N.C.L.E. - and British Intelligence agent John Steed (with his beautiful helper Mrs. Emma Peel). These were enviable men of character and intelligence who led exciting lives of adventure. Yes! I wanted to be like that! I could be one of those guys!
And of course, the grand symbol of being a "Special" agent is the car. Yes, driving a fast sleek European convertible, that's the ticket!
So, at the ripe age of 14 I focused on what I considered the most beautiful automotive image, the most unique and rare. And the finest example I found was in the mysterious little car driven by secret agent Emma Peel. Every Thursday night I tuned into the 60's English spy TV series The Avengers, mouth hanging open whenever I saw Mrs. Peel peel down the English countryside in her pocket rocket on wheels.........I didn't even know the name of the car, just that it looked and sounded FANTASTIC. Was it a Ferrari, a Maserati, or what was it!?! Who cared!!! Zoooooooommmmmmmmmmmmmmm!!!!!!!!!!!!!!!
Man! If I could just have one of those cars, I would be in NIRVANA!
---
Finally, in one episode, there was a side shot of the car, and suddenly I knew!! I had seen a picture of the car in the yellow pages, and I instantly ran into the kitchen during the commercial. I quickly thumbed through the pages of Automotive Dealers- New Cars---------- and there was the picture of the mystery car... it was a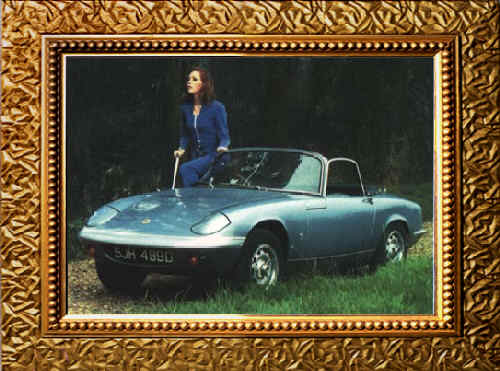 Emma Peel and Her Vehicle

The BRAIN BOOK and MUSIC STORE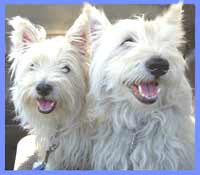 Chloe and Erfie

The AMAZING BRAIN ADVENTURE's MOST POPULAR PAGES:
BRAIN ADVENTURE!

Your BRAIN in 25 SECONDS (needs Shockwave)

ARTICLES: The LIBRARY FROM ANOTHER DIMENSION

DAILY BRAIN RADAR BLOG

What is "POPPING YOUR FRONTALS" ?

How Much Brain Do We REALLY Use?

IF I ONLY... Audio Song

Fun, yet highly educational...

BRAIN !POP! and BACKWARDS CLICK LESSON

OUR FIRST GLOBAL BRAIN EXPERIMENT DETAILS

NO-FEAR State of Mind

Easy Brain FAQs

Healing Hands

The Chinese Frontal Lobes Supercharge

Mind Motor Experiment

Brain Mandala Collection

Amygdala Reward

Global Lobe Telepathy

VIDEO

NEIL SLADE YOU TUBE TV

AN AMAZING BRAIN ADVENTURE MOVIE

SHOPPING

Books, Downloads, Audio, Music, CDs, DVDs:

The Brain Book and Music Store

SPECIAL LINKS

Painting From Another Dimension with Julia Lu

BRAIN PAINT YOUR CAR and MORE Quick Tips $50 Myth Base/Clear Heart of Painting DIY

Make Your Own Kindle Book or Ebook Here! 2

Painting From Another Dimension

BRAIN PRINTER INFO INK and REPAIR

Brain Dogs: THe eRfie and thE ChLoE sHOw

MUSIC, AUDIO and ART

BRAIN RADIO Stream and Podcast

BIG, BRAIN MUSIC STREAMING AUDIO PAGE

Visit the EXPANDED AMYGDALA ART GALLERY

Cosmic Conversations Album

A Starry Night Brain Bonus Album

ONLINE FORUMS

The DAILY BRAIN BLOG:

Newsletter Group

Yahoo Brain Explorers Yahoo Group Thousands of Posts)

BOOKS

The #1 Brain Book

The FRONTAL LOBES SUPERCHARGE

SECRET OF THE DORMANT BRAIN LAB

HAVE FUN! ANTI-RULES for Life, Learning, and Everything Else

COSMIC CONVERSATIONS Brain Essays

The BOOK OF WANDS

The Complete Brain Book Set

TESTIMONIALS

Tickle Your Amygdala- Is it REAL?

See what people say...

More Amazing Stories

EXTRAS

Our very own

ABOUT NEIL SLADE

1970's: The Dormant Brain Research Lab Gate

Feathers

Me On Tree

Teleportation

Our Brain Revolution Flag

4 Million Views: Dimensions

Broz's UFO

VIEWZONE Articles:

Fun With Body Putty

Brain Lab Photo Tour
Your Amazing Brain Adventure is a web site all about Tickling Your Amygdala- i.e. turning on the best part of your brain as easy as clicking on a light switch. This is done as easily as imagining a feather inside of your head stimulating a compass, the amygdala. The amygdala is a set of twin organs, a part of your brain that sits right in between the most advance part of your brain- the frontal lobes and pre-frontal cortex- and the most primitive part of your brain- your "reptile brain" and brain stem. By tickling your amygdala you instantly and directly increase creativity, intelligence, pleasure, and also make possible a spontaneous natural processes known as "paranormal abilities", although such things as telepathy and ESP are really as natural as breathing, or as easy doing simple math in your head. The ability to self stimulate the amygdala by something as simple as thought has been proven in laboratory experiments, such as those conducted at Harvard University research labs, 1999-2009, and can be tracked with modern brain scanning machines such as fMRI and PET... Indeed, thought is faster than light.
Other sites of interest:
EasyPaintYourCar.com is a painting site dedicated to learning how to paint a car yourself, even if you've never painted a car before. You can refinish your car to professional standards at home, better than if you take it to someone else, and enjoy doing it at a fraction of the cost of having it done in an expensive shop. You can repair dents, rust, and use the most durable real automotive paint, and even learn to apply it without any special or expensive gear, in a safe and enjoyable manner. Paint your car in your garage, car port, or even driveway. You can spray, use an HVLP gun, or even use a roller.
Easy Make A Kindle and Your Own Publishing are sites about self-publishing and writing, and how any person can publish materials, print, online, and electronic books. You can drop out of the corporate slave labor rat race and own your own life by writing and distributing your own books on the subject that you know best.
InkJetHelper.com is a web site about escaping from the ridiculous cost of ink jet printer ink refilling- and refilling your printer for pennies instead of $70 a shot. It also has useful tips about maintaining ink jet printers, especially Canon brand printers.
Julia Lu Painting is all about the creative works of Chinese painter Julia Lu, a modern master of oil and water color painting. Julia shares her creative secrets, ideas, as well as her art work.
Off-site links Neil on Lulu Car On Lulu Tribe Blogger Wordpress Cookbook Space PaintWordpress Tripod 2 Google Wands Amazon B&N Kindle Facebook Linked GooglePlus Coast2Coast Viewzone YouTube 2 Blogtalk 1 2 3 4 5 6 7 8 9 1 2 3 4 5 6 7 8 9 1 2 3 4 5 6 7 8 9 1 2 3 4 5 6 7 8 9 a b c d e f a b c e f g h i 8 7 6 5 4 3 1 2 a b c d e f g h i a b c d e f g h i j k l m n o p q r s r u v w x y